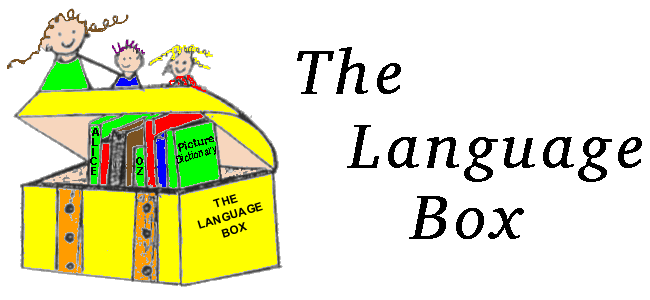 A Program to Enhance Literacy and School Performance
A Unique Program Developed by Dr. Geraldine Schwartz at the Vancouver Learning Centre
The Children's literature Language Box is designed to use children's literature to teach young people the precise meaning of words and to build a strong vocabulary. With this comes a love of reading and the power to use language as an effective tool throughout life.
The program uses a highly creative format to capture the interest of children. It provides an engaging way for parents to help their children at home and for teachers to offer a stimulating classroom experience.
A Complete Teaching Manual
A Teaching Manual is provided to all users. It includes step-by-step instructions in the unique method of language and vocabulary development, as well as effective listening and other learning procedures.
Stories from the Language Box
The Teaching Manual also includes stories exclusively written for the Language Box by Desmond Berghofer. The stories reveal the concepts and methods behind the Language Box experience.
Part of the Vancouver Learning Centre Experience
The Language Box Program is in full operation for every student client at the Vancouver Learning Centre. The teacher-therapists are fully trained in its use.
---
Suite 209 - 1628 West 1st Avenue, Vancouver, BC, Canada V6J 1G1
Phone: (604) 738-2277 Facsimile: (604) 734-9723